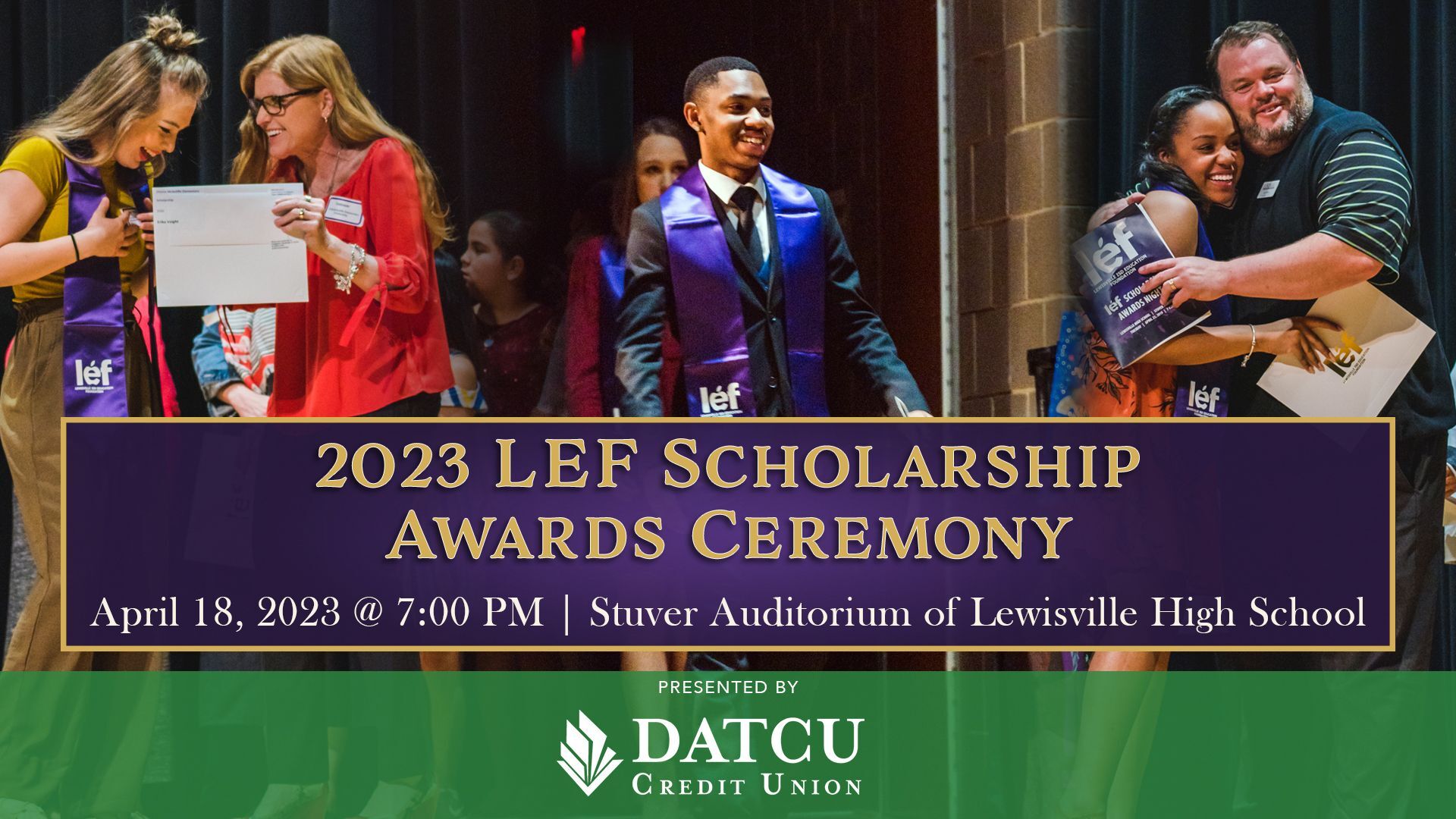 Join LEF and Lewisville ISD seniors for one of LEF's most rewarding events of the year: the Scholarship Awards Ceremony.
On Tuesday, April 18 at 7 p.m. at Stuver Auditorium on the campus of Lewisville High School, LISD seniors and teachers will receive their scholarship and fellowship awards made possible by the LISD community through LEF.
Scholarship endowers will meet those who receive their scholarships, pictures are taken, and students get ready to pursue higher education after Lewisville ISD.
Special thanks to DATCU for sponsoring this event and the recipient yard signs. DATCU has supported LEF for more than 24 years and is a well-known partner in the community.
Don't miss out on the best opportunity to connect with your community. Mark your calendar now for the 2023 LEF Scholarship Awards Ceremony!
Frequently Asked Questions
Is the event a dinner?
The scholarship ceremony is not a dinner event. Students will be called to the stage in sections to receive their scholarship from the donor. Please plan to stay for cookies and punch after the ceremony. Donors and students may take pictures and mingle during this time.
How do I dress?
Please plan attire to a "dressy casual" dress code. Dresses, skirts, slacks, button-downs, and suits are all appropriate attire. You can follow this link to see photos from last year's event for outfit inspiration.
I am a donor with a Memorial Scholarship. What can I bring for the memorial table?
The memorial table is a space for you to setup any memorabilia you'd like to honor your loved one. Framed photos, jerseys, flowers, newspaper clippings are all beautiful momentos to display. Please keep size and fragility in mind when setting up items, as this is a crowded event space.