The 2023-2024 campus grant application will be open September 2023. For any questions, email Sherah Robinson at robinsonsl@lisd.net.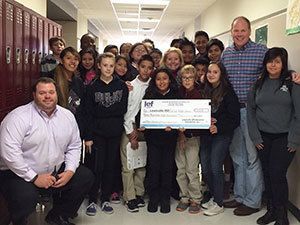 What are LEF Campus Grants?
Award Range: Up to $5,000
Application Open: September 2023
Apply here
Notification of Recipients: October-November 2023
Applicant Eligibility: LISD campus principals, assistant principals and curriculum supervisors
Awarding Funds: Awarded funds are payable through the LISD Business Office. Recipients must adhere to all LISD purchasing guidelines.
Project Duration: The project duration is the current funded school year. Any unexpended funds will revert to Lewisville ISD Education Foundation at the end of the period. Exceptions may be made based on a written request for extension.
Eligible Projects: A Campus Excellence Grant is for projects that improve various aspects of the campus or curriculum (i.e. academic achievement, community support, parental involvement, student attendance and civility in the campus environment). Technology may be written into the grant, but it should not be the emphasis of the grant. The Campus Excellence Grant should impact at least 50% of the student body.
Proposal Review: All proposals will be competitively reviewed by LEF's Programs & Outcomes Committee. All applications will be subject to blind reviews. Accordingly, specific reference to the campus should be limited to school contact information only, and any such mention within the text will be deleted before committee review.
Submission of Proposals: All proposals must be SUBMITTED online through the application site by 11:59 pm September 30, 2023.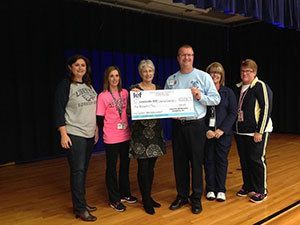 These are the Campus Excellence Grant Application Questions:
Briefly describe the project. (Give specific examples of project usage.)
When you implement your project, what major objectives will be addressed and how do they support LISD learning standards and/or strategic design goals? Objectives should be observable and measurable. Do NOT list TEKS.
How will you evaluate whether your objectives have been achieved? (A written project evaluation is REQUIRED at the completion of the project.)
Describe how this project could be collaborative in nature and how the program could be shared with other areas of the school district.
How will you communicate your success to your campus, community and LEF?
Provide a detailed budget for your project that includes where additional monies will come from if needed.