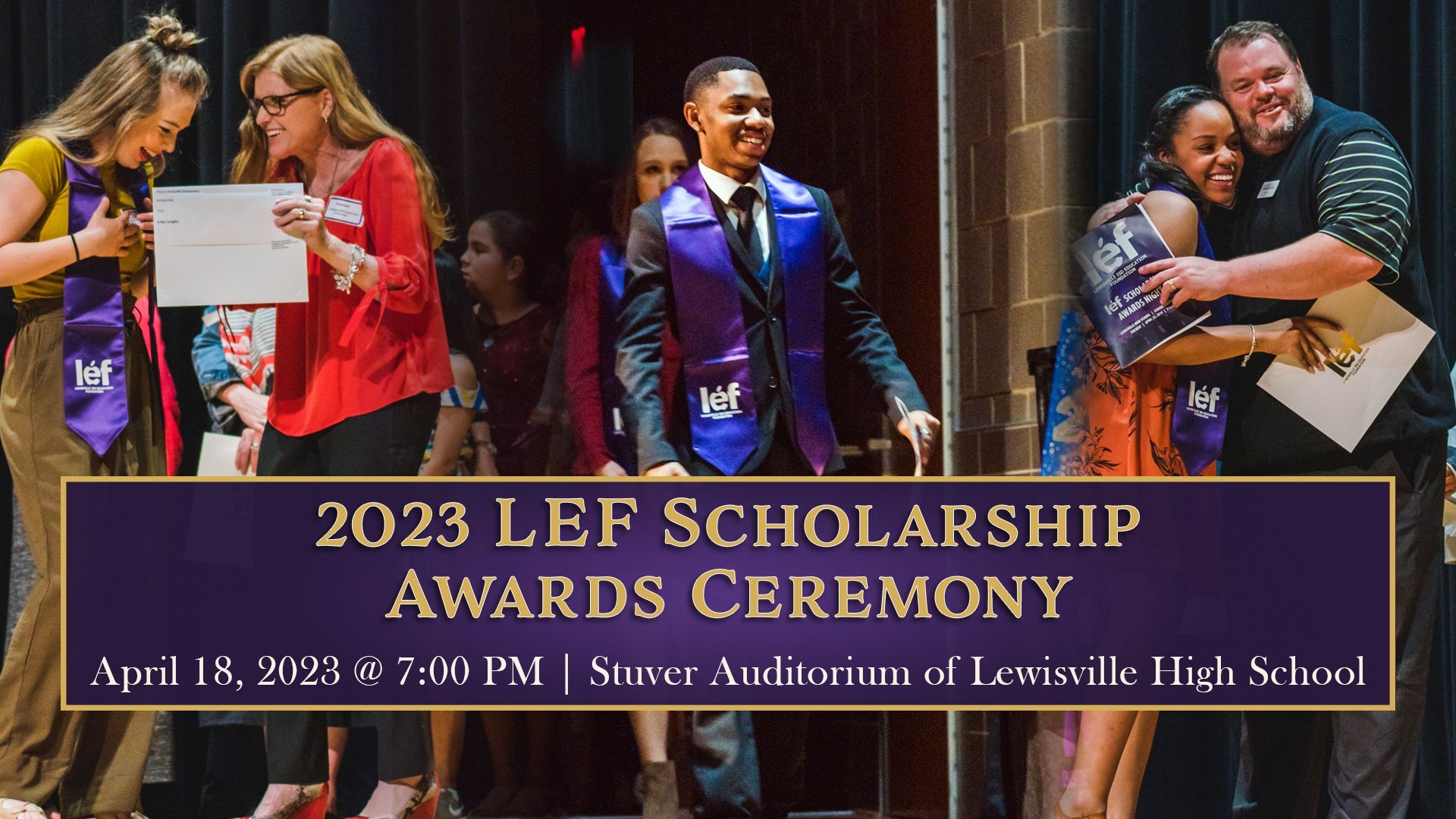 Join LEF and Lewisville ISD seniors for one of LEF's most rewarding events of the year: the Scholarship Awards Ceremony.
On Tuesday, April 18 at 7 p.m. at Stuver Auditorium on the campus of Lewisville High School, LISD seniors and teachers will receive their scholarship and fellowship awards made possible by the LISD community through LEF.
Scholarship endowers will meet those who receive their scholarships, pictures are taken, and students get ready to pursue higher education after Lewisville ISD.
Don't miss out on the best opportunity to connect with your community. Mark your calendar now for the 2023 LEF Scholarship Awards Ceremony!