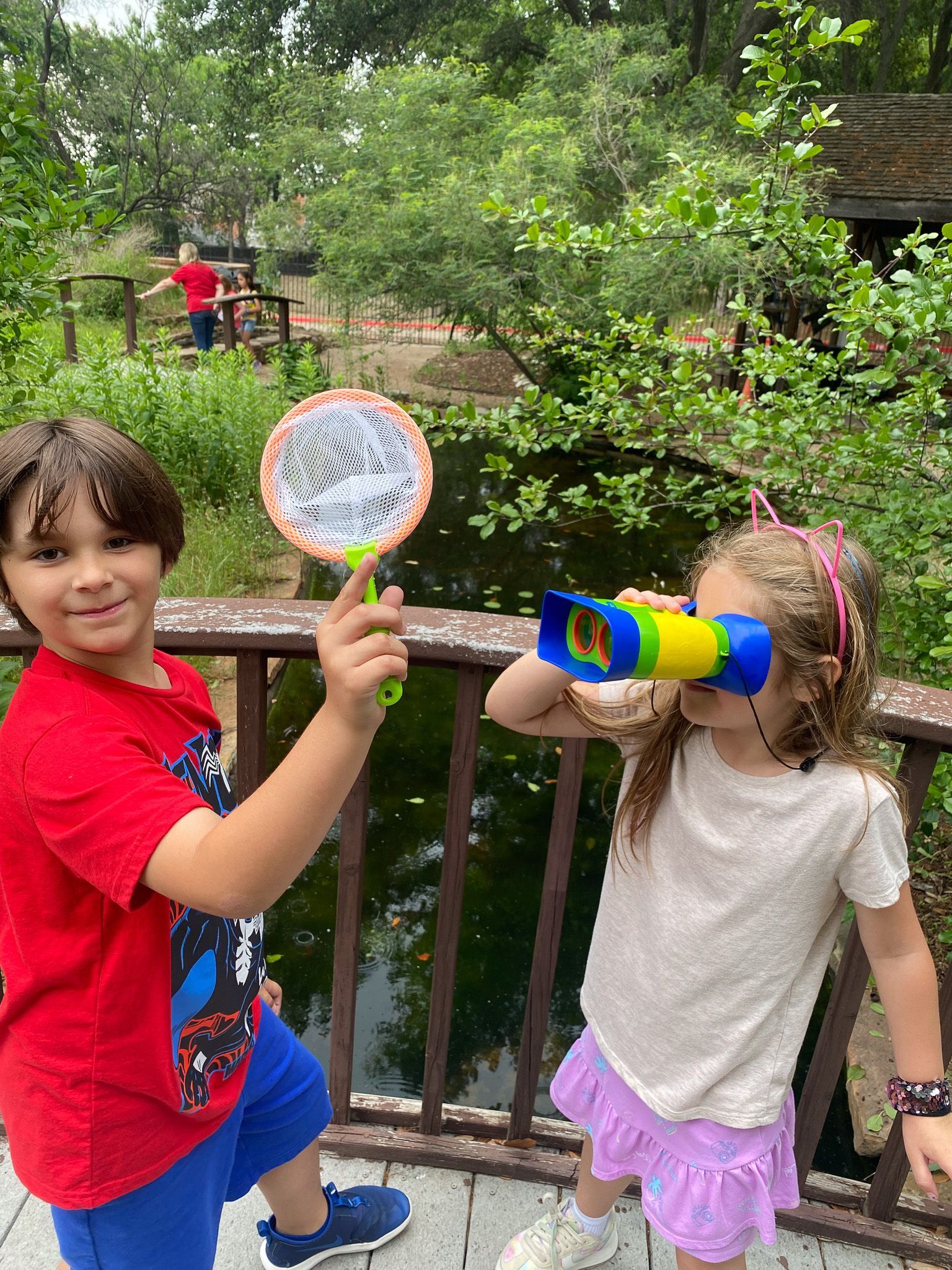 Heritage Elementary Kindergarten science class got a lot more hands on during 22-23 school year with the funding of their LEF grant titled "Super Fun Science Centers!"
Science teacher Kristi Larkin received over $580 from the Caren Linn Placke Memorial and LISD Employee Giving Grant to purchase interactive materials such as microscopes, bug catching nets, binoculars, experiment kits, and magnets. These items were things Ms. Larkin was excited to implement in order to give her students the opportunity to explore the world around them through hands-on learning but were not in her personal or school budget.
"This LEF Grant was absolutely amazing this school year for my class and I! This project had all of my 21 students involved this school year, as well as the other 40 Kindergarten students at Heritage," says Larkin.
Larkin's goals aligned with the district's objectives and standards to implement an 80% ratio of science time devoted to hands-on investigations. The impact the new science kits made on the students' learning experience was unmistakable.
"They learned so much and it was evident in their Science Notebooks, checklists, and assessments," says Larkin. "Thank you LEF and the Placke Family for helping to support my Kindergarten classroom. We love you so much!"