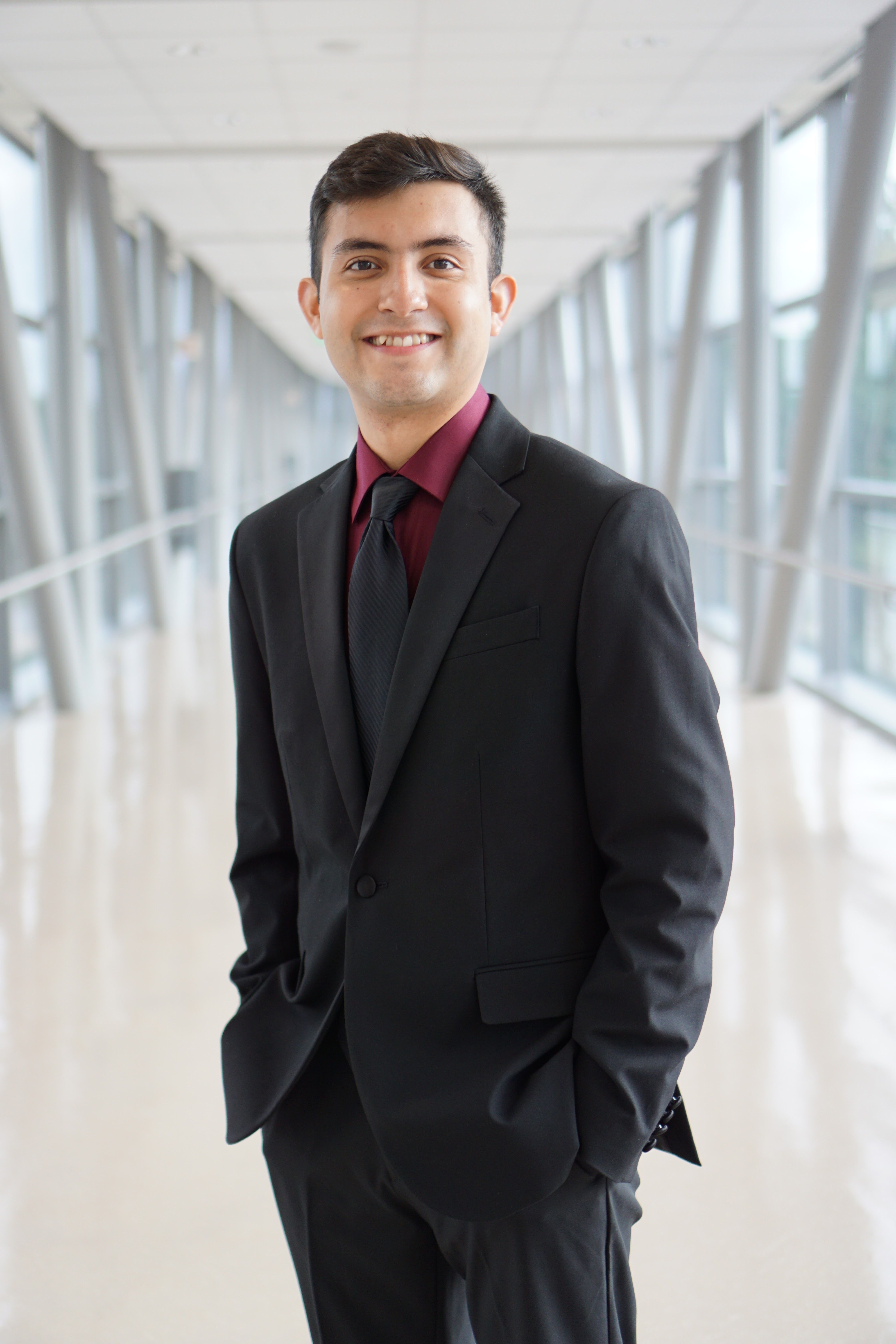 Enson Flores graduated from The Colony High School in 2019 and began his career in higher education that fall at Austin College in Sherman, TX. Since then, he has thrived both academically and personally as he is planning to graduate this spring and attend medical school.
"My academic life has definitely been a wild ride! At times, classes were tough and I spent a lot of my time studying to understand the material. Other times, my classes were really interesting and each lecture kept me engaged and wanting to learn more about every subject," says Enson.
His interest in science led Enson to learn more about what majoring in Biology, Chemistry, and even Biochemistry would entail. His junior year, he found himself gravitating towards one subject more than the others and decided to major in Chemistry.
When it came to personal development, Enson found meeting new people from so many different walks of life a bit overwhelming. As time went on, he started to recognize people from his classes and eventually got to know them on a more personal level.
"Several of these people became some of my greatest friends who were an amazing support throughout college," he says. "Many of these friends were in a national service fraternity on campus called Alpha Phi Omega and convinced me to join them in the upcoming semester. Today, I am one of the vice presidents for the fraternity hoping to create the same type of friendships for our new members!"
Although college comes with many ups and downs, one of the most significant struggles Enson found was the financial stress. With financial aid, an Austin College Wind Symphony Scholarship for playing the saxophone, and the LEF Juan Roberto Sandoval Memorial Scholarship, Enson was able to alleviate some of that stress.
"The contributions this donor and their family has made such a positive impact throughout this time in my life and I can't thank them enough for it," he says. "I think the best advice I could give to others about this would be that you are not alone in these struggles and there are people around you that are happy to help you through all of it. These people can be the financial aid office at your institution, family members, and even some of your fellow peers. You may not have all the answers now, but there are others who have gone through similar situations who can offer great advice. So don't feel shy and reach out to those around you."
Even though Enson received the Juan Roberto Sandoval Memorial Scholarship four years ago, he continues to be positively impacted by it today.
"LEF is doing great things supporting its high school students pursuing higher education and I hope they can do so for years to come. I sincerely thank everyone involved in this organization and I wish future recipients of this scholarship the best in their paths moving forward!"
Enson's goal after graduation is to continue at the University of Texas Southwestern Medical School in Dallas where he has been accepted for admission this fall. He hopes to become a doctor that can one day help the North Texas community he grew up in.