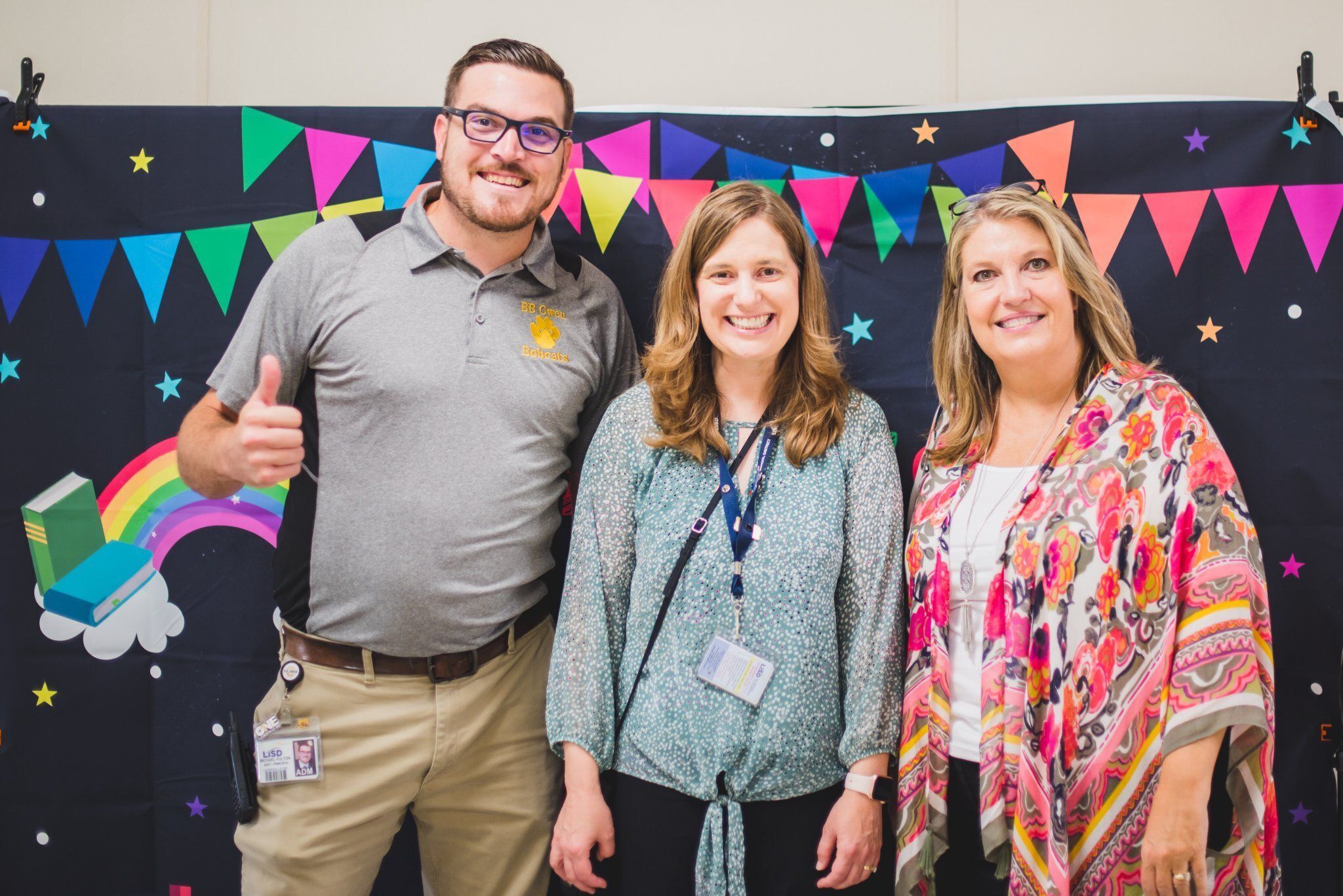 Assistant Principal, Michael Fulton, is currently an instrumental part of the leadership team at B.B. Owen Elementary but once upon a time, he was a young student himself, walking the very same halls during his 4th and 5th grade year.
In fact, Fulton attended LISD schools throughout his entire K-12 experience, attending Stewart's Creek Elementary, B. B. Owen Elementary, Griffin Middle School, and graduating from The Colony High School in 2007.
"I had a lot of very impactful positive relationships with teachers growing up. Those that you connect with and build relationships with give you an identity when you're growing up in LISD. This district gave so much to me K-12. Now it's my turn to give back," said Fulton on his decision to pursue education and return to Lewisville ISD as an employee.
In addition to being the Assistant Principal, Fulton also gives back to the district by being an ambassador to the community as an alumni but also as a previous LEF scholarship recipient.
"I played soccer sophomore through senior year of high school and received the TCHS Boys Soccer Scholarship. For me, money is always helpful in college but the bigger impact of that was seeing the support that the district had for me to continue my higher education elsewhere," said Fulton. "It helped me buy books and pay some tuition but to see that the support was still there was really amazing. Thank you for your support!"