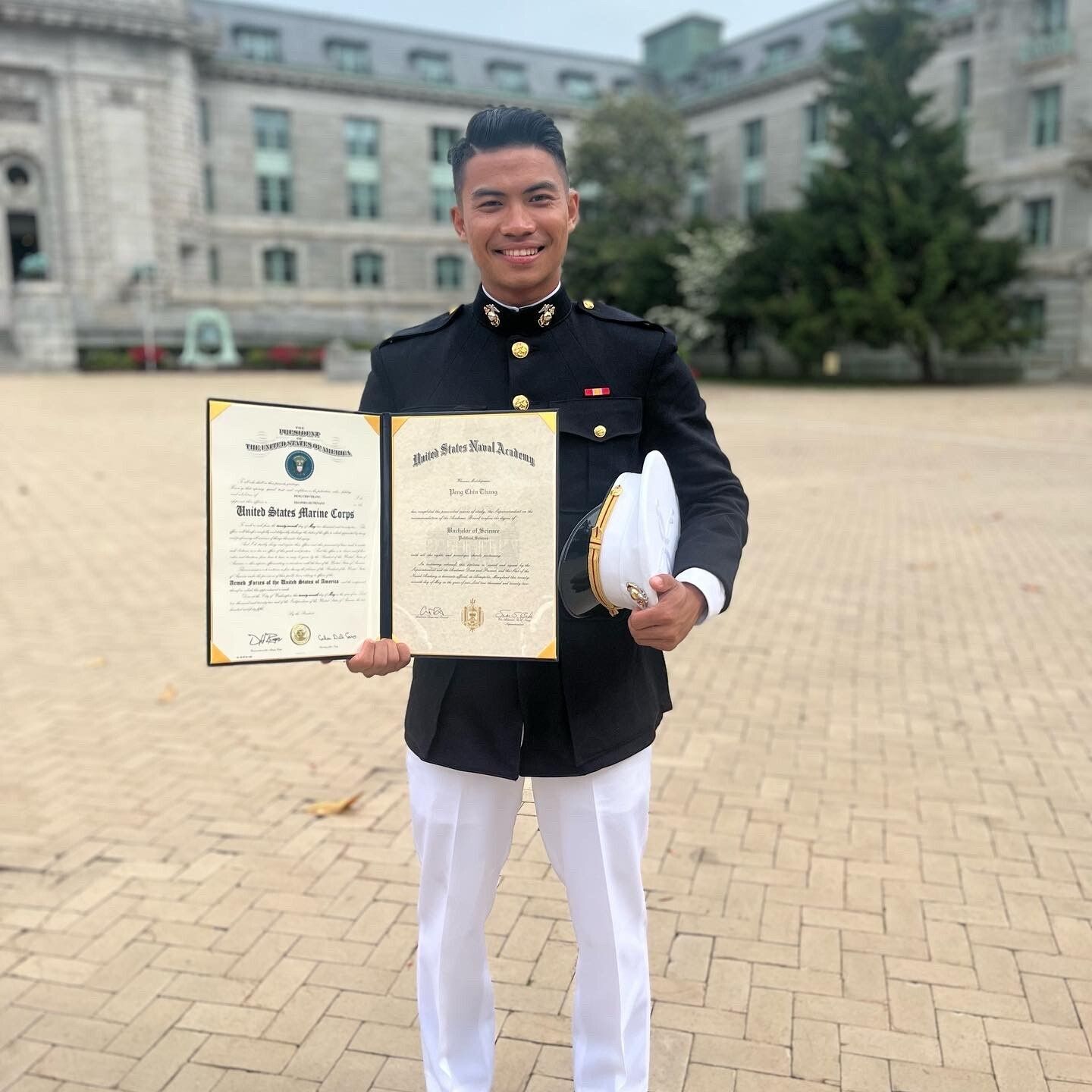 Peng Thang graduated from Lewisville High School in 2017 as a member of the growing Chin community in North Texas. The community provides deep roots for thousands of refugees, many from Burma like Thang, who are fleeing persecution in their home country. His dream was to one day graduate from the United States Naval Academy and serve his new country as part of the Marine Corps.
"The reason for me being here, my family being here, is because of those great men and women that serve this country, because of that freedom they provide," Thang said in a 2017 local news article. "They give their lives so people from a foreign country can be here freely, so I ask myself why can't I do the same thing?"
Thang has officially achieved that dream, graduating from the Naval Academy this past May, but not before deciding to give back to the community that once supported him. While he was on leave in January, he reached out to Ms. Monique Garza, a teacher at Delay Middle School and who Thang calls his American mother.
"Peng has always had a kind heart, quiet and serious demeanor (until you get to know him), motivated, but will always help people. I am always honored that he calls me mom," says Garza.
When Thang graduated from LHS, he received one of the many scholarships the Chin community has created at LEF to support graduating Chin students. In a pay-it-forward gesture, he worked with Ms. Garza to create the Peng Chin Thang JROTC Scholarship to support a JROTC student at LHS.
He donated the first installment of his newly established scholarship fund and returned to Maryland soon after. He is now at The Basic School in Virginia learning to be an Officer of the Marines. His scholarship will be awarded for the first time to a 2023 senior.