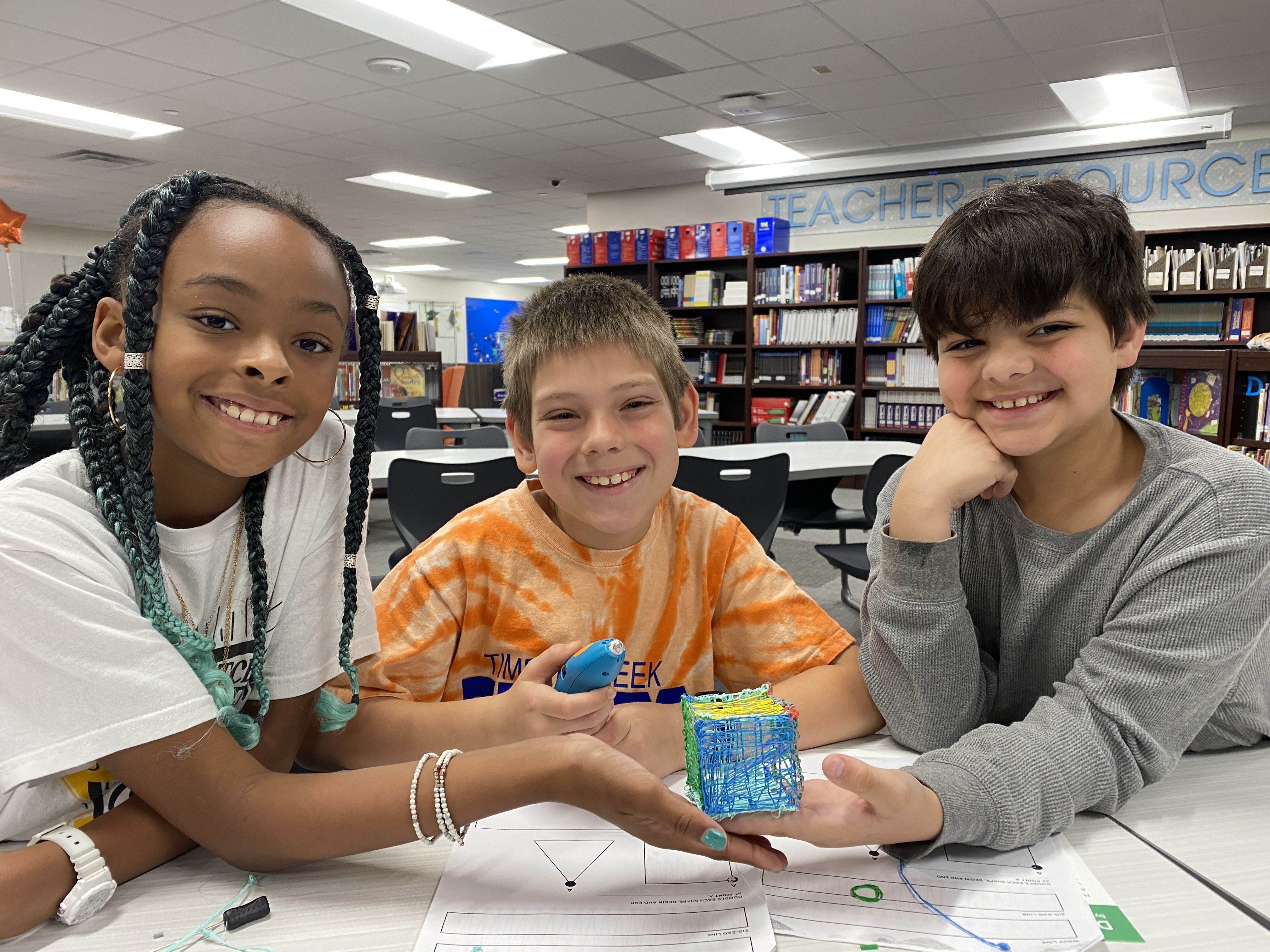 "The best ways to learn are through play; collaboration; experimentation; reading; failure; deep, circular thinking; and reflection. All of these methods of learning would be encouraged and practiced often in the STEM/Makerspace Library Lab Rotating Stations I plan to create in the Timber Creek ES Library."
That was Timber Creek Elementary's Librarian, Heather Gronneberg's intro to her grant proposal for a 2021-2022 LEF Teacher Grant. With this proposed new Makerspace, she wanted to revive her school's community and culture, centering it around the library as the beating heart of the school. The STEM stations would also serve as a way to encourage Timber Creek's ongoing "Leader In Me" curriculum which would reward leadership behavior with ticket passes to visit the Makerspace on their own, separate from the classroom visits.
In August 2021, the Lewisville ISD Education Foundation funded Gronneberg's proposal through the CoServ Charitable Foundation Grant and was awarded $2,315. Overcoming a few hiccups such as supply chain issues and reworking her original process to abide by COVID-19 safety protocols, the Timber Creek Elementary "Library Lab" STEM/Makerspace is now fully functional.
The Timber Creek Library Lab is outfitted with Mini Coding Activity Kits that teach visual thinking, sequencing and coding, reading and vocabulary, and number sense. The stations also encourage creative thinking and collaboration with students from other classes and grade levels.
"I am proud to share that, despite uncontrollable obstacles to my intended implementation plan for the project, this project was very successful," Says Gronneberg. "I will continue to collect and then reflect upon data and feedback regarding this project so that I can thoughtfully tweak and enhance this project in the future to ensure an even greater impact for my campus, its staff, and most importantly its students! I am so appreciative of CoServ and LEF organizations for supporting me in making this project a reality."
See more photos of the Timber Creek Library Lab in action on our Facebook page.