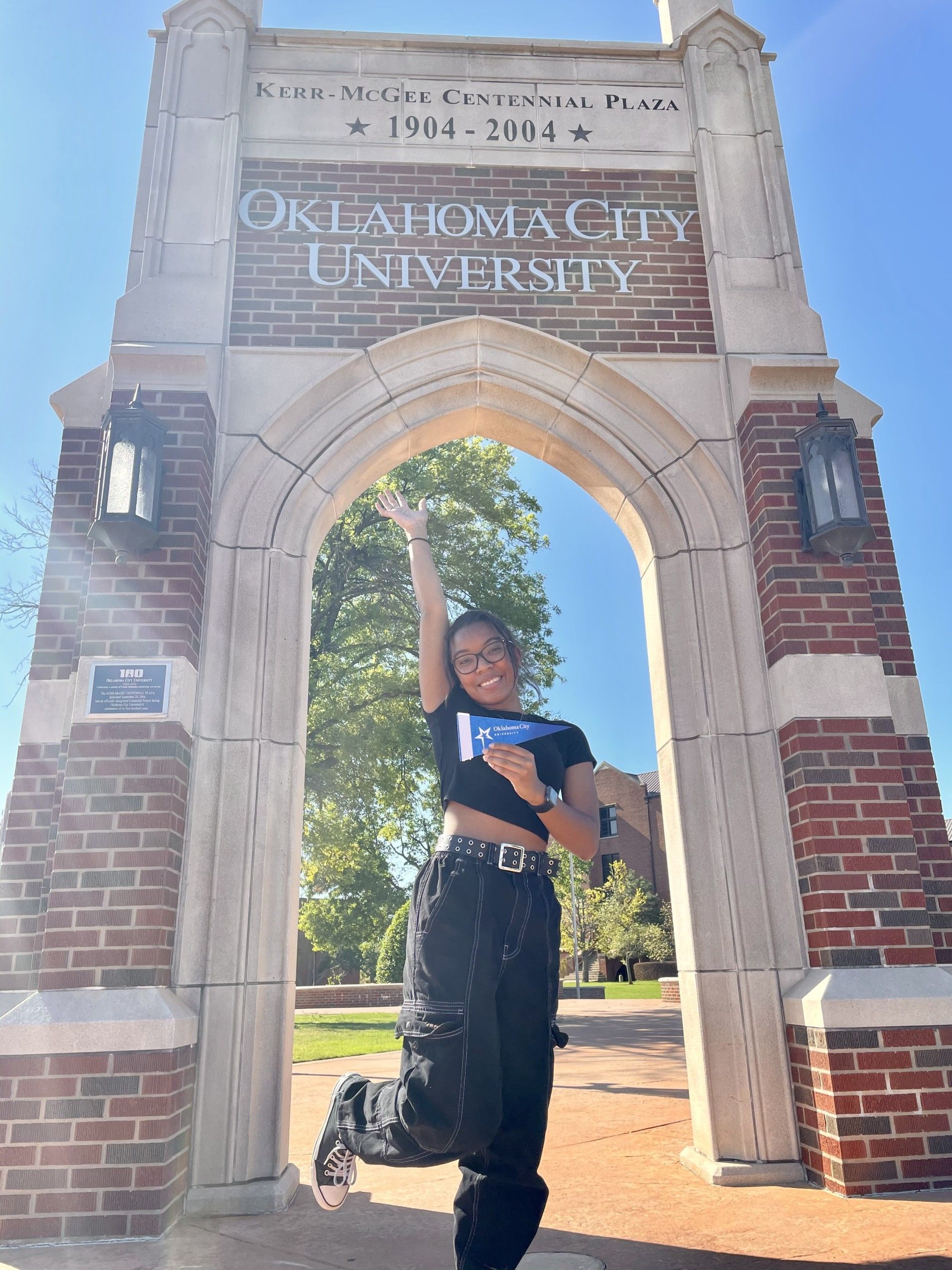 Meet Jordan Smith
Jordan Smith, a 2021 graduate of Flower Mound High School was among the nearly 300 LISD students who received a scholarship from the Lewisville ISD Education Foundation in the spring. She received the Visionary Financial "Follow Your Dreams" Scholarship and is now attending Oklahoma City University as a BFA Acting major.
"The scholarship allowed me to pay for my books and my tuition. It helped give me the chance to achieve my dream at this school," says Jordan. "LEF was a great opportunity that I think all students should take advantage of. All of the staff are very nice and welcoming and the process is quick."
Jordan's first semester at Oklahoma City University has been full of new experiences for her including an exciting opportunity to follow her acting dreams in a production called Stop Kiss by Diana Son.
"Recently, I was cast as a lead in my first production and I will be forever grateful for that experience," says Jordan.
Aside from her studies, Jordan has also joined other clubs and organizations as well as becoming a student worker for the university's Career Services department.
"I would say meeting new people and my professors has been my favorite part of college! I have learned so much in my time here and I have been given so many opportunities to grow and learn," says Jordan. "I also like becoming more independent being here at college. I'm starting to find myself while being on my own."
Jordan's success and personal growth at college is a wonderful thing to hear and exemplifies what the main driving force behind LEF's scholarship awards program is – to financially assist LISD seniors in finding their own path and let them know someone from home is always rooting for them.
LEF's scholarship application for LISD seniors is open annually in November and closes early January.