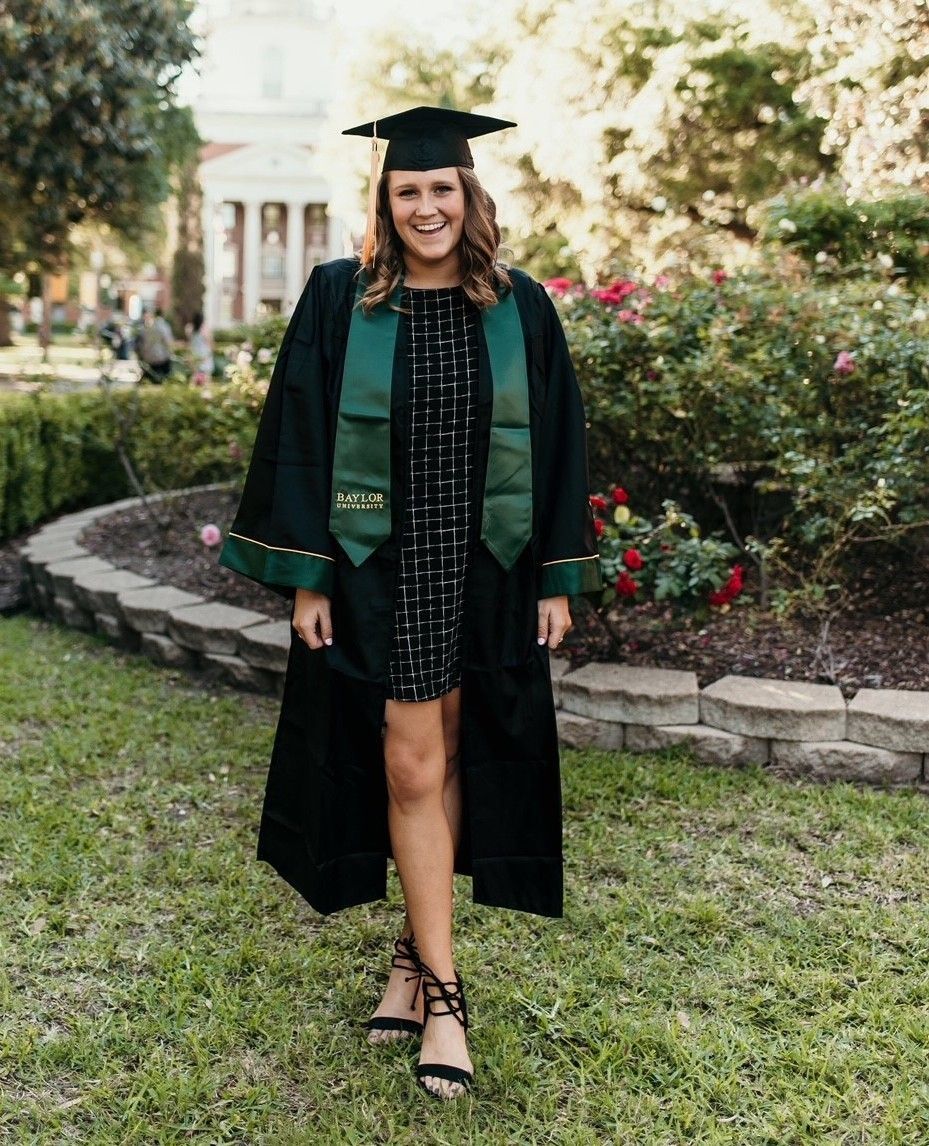 Hannah Conrad was eleven years old when she was diagnosed with a spinal condition that would require a 9 hour spinal fusion surgery to correct. In a time where she felt so vulnerable and scared that even her closest family members and loved ones couldn't comfort her, Hannah found solace in one person.
"My nurse made me feel capable in a time when all I felt was weakness. She was able to make me feel like my care was her top priority; that for a week, she cared so deeply for me that she was willing to do whatever it took to make me feel better. Towards the end of my stay, I realized that this was what I wanted to do for the rest of my life," Hannah wrote in her scholarship essay years ago.
Almost thirteen years later, Hannah is now a nurse at Shriners Hospitals for Children in Galveston, TX, where she provides the same care and comfort for the children in the burn ICU there that she once received when she was a child.
Conrad started her nursing journey when she graduated from The Colony High School in 2015. A recipient of the TCHS PTSA Scholarship through LEF's scholarship program, she attended Baylor University in Waco for two years.
For the remaining two years of school, she attended Baylor's nursing school in Dallas, where she also began working as a patient care technician for a year and a half at Children's Medical Center. Upon graduating from nursing school, she was hired on as a nurse in the emergency department.
"The ER is a really interesting environment to work in, in the way that you get to see a little bit of everything and you get to acquire a lot of knowledge over a lot of different body systems. I really liked that," she says.
A year and a half later, the opportunity to work for Shriners Hospitals for Children arose and Conrad made the move to Galveston.
"Shriners is actually one of the number one pediatric burn centers in the country. It's only purpose is to treat very severe pediatric burns and so we'll have kids fly in from Mexico, El Salvador, all across central America and sometimes even Africa or Asia for their severe burn injuries," says Conrad.
After going through her trying medical experience when she was a child, Conrad is happy being able to give back and make a difference for other children.
Even though six years have passed since she graduated from The Colony High School, she remains thankful to her LISD and LEF community for supporting her journey.
"Honestly, I don't think that I could have succeeded as well as I did without contributions from community members like them. Yes, specifically in the LEF scholarship but also in other ways that different members of the community impacted me and took the time to either donate monetarily or with their time or their volunteer work," she says.
"I think that it's such a worthy cause supporting future professionals in our community and in our country. I feel very blessed that they were able to contribute towards me and towards my education and I'm very thankful."
The Lewisville ISD Education Foundation is honored to have played a small role in Hannah's career as she continues to put smiles on the faces of children and families and provide them the best care possible.