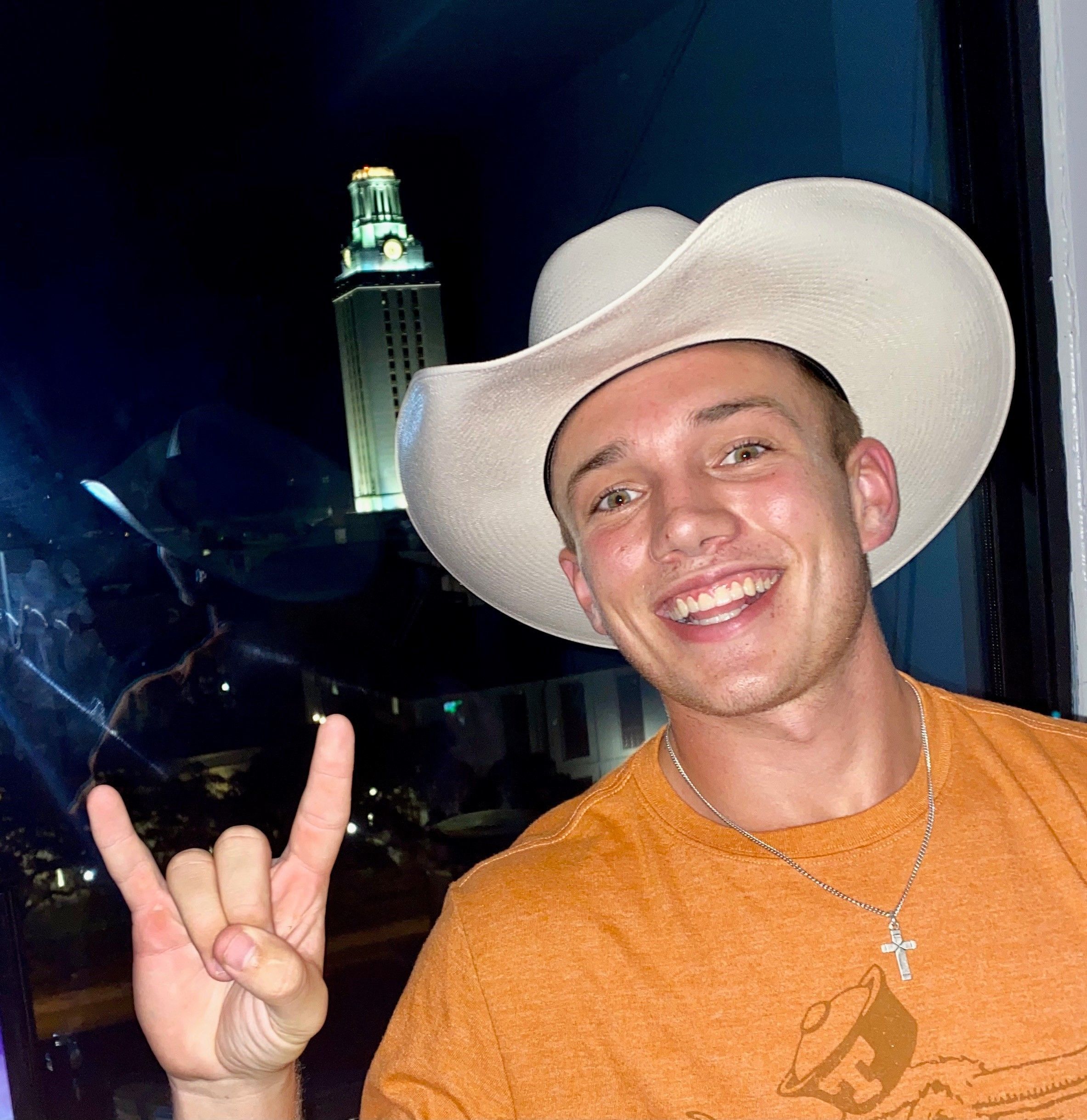 Meet Garrett Karbs: Texas Longhorn
Universities across the country switched to virtual classes only, causing many students in the fall of 2020 to forego moving into their college dorm rooms in order to save money. However, because of the Christa McAuliffe Elementary Scholarship through LEF, Marcus High School alumni Garrett Karbs was able to have the financial flexibility to move into his new dorm at the University of Texas and start his college experience on-campus.
"LEF helped me cut down the price of my school in a way that made it a lot more realistic for me to attend school in the age of COVID," said Karbs. "With classes all moving online, it seemed slightly unnecessary to actually move to Austin to attend school; however, LEF made it possible for me to still move to Austin and have a truer college experience."
Karbs is studying Business in the Honors program and wants to add a double major in Finance as well as a certificate in Environment and Sustainability. Being a highly motivated and involved student while in high school, it's no doubt he will find success in his academics as a Texas Longhorn.
"Lewisville ISD sent me off to college more prepared than any other student I have met," he says. "Their emphasis on proper study skills has made the transition to college unexpectedly smooth and easy. Furthermore, the level of academic rigor has proven to be on par with the classes I am taking in college."
Since Karbs made the decision to move on-campus, he has also been able to quickly make new friends with his classmates, allowing him to experience many different aspects of the college life.
"My favorite part of college is the friendships I have made. It is utterly amazing how quickly I built bonds with people who I had never met in my life. I went from being complete strangers with everyone at UT to having an abundance of close friends in a matter of months. These friends make being in Austin worthwhile since classes are all online," he says.
Garrett has also been able to safely attend some school functions including UT's highly-anticipated football games.
"My most fun experience would most definitely be the first football game. After testing negative for COVID, I was able to get a ticket to the football game along with the other members of my fraternity pledge class," says Karbs. "Since everyone at the game tested negative for COVID, we were able to have a relatively normal game atmosphere. It was awesome to cheer with my friends and fellow classmates."
Garrett is certainly finding success as a UT longhorn, both academically and socially, and the Lewisville ISD Education Foundation is honored to have played a small role in getting him there. LEF Scholarships are open every year for LISD seniors to apply in the winter and are awarded the following spring.