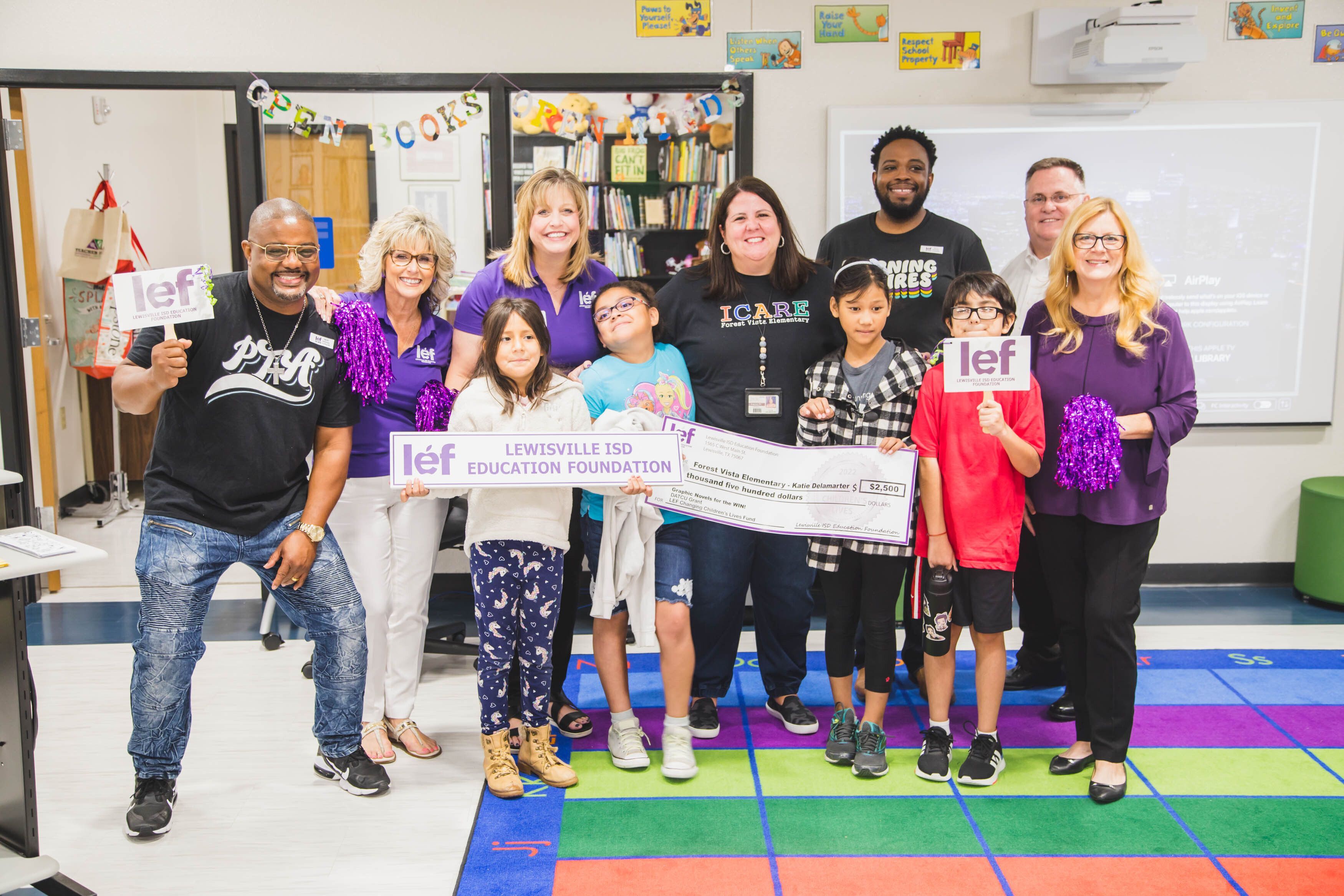 The Lewisville ISD Education Foundation (LEF) awarded 66 teacher grants to 45 schools across the Lewisville Independent School District on Wednesday, August 17. Totaling $100,000, these teacher grants were applied for in May, blind-reviewed, and selected by a volunteer committee over the summer.
"Awarding teacher grants is often the best part of my job because it's a culmination of so many great community partnerships," says Dr. Thomas White, Executive Director of LEF. "We are fortunate to have great donors who support fabulous teachers. A big thank you to everyone involved!"
Grants range from $300 to $2,500 and are awarded to not only traditional campuses serving students K-12 but also to specialized campuses such as the Lewisville Learning Center and the Student Success Center.
"This means so much to us! I got one last year for half the amount and it's gone such a long way. It really made a a difference," said Raul Platas, a teacher at the Student Success Center. "This one is for a new program that we're starting here at TEAMS and we're just really excited about this!"
View all the exciting photos from Teacher Grant Award Day on our Facebook!