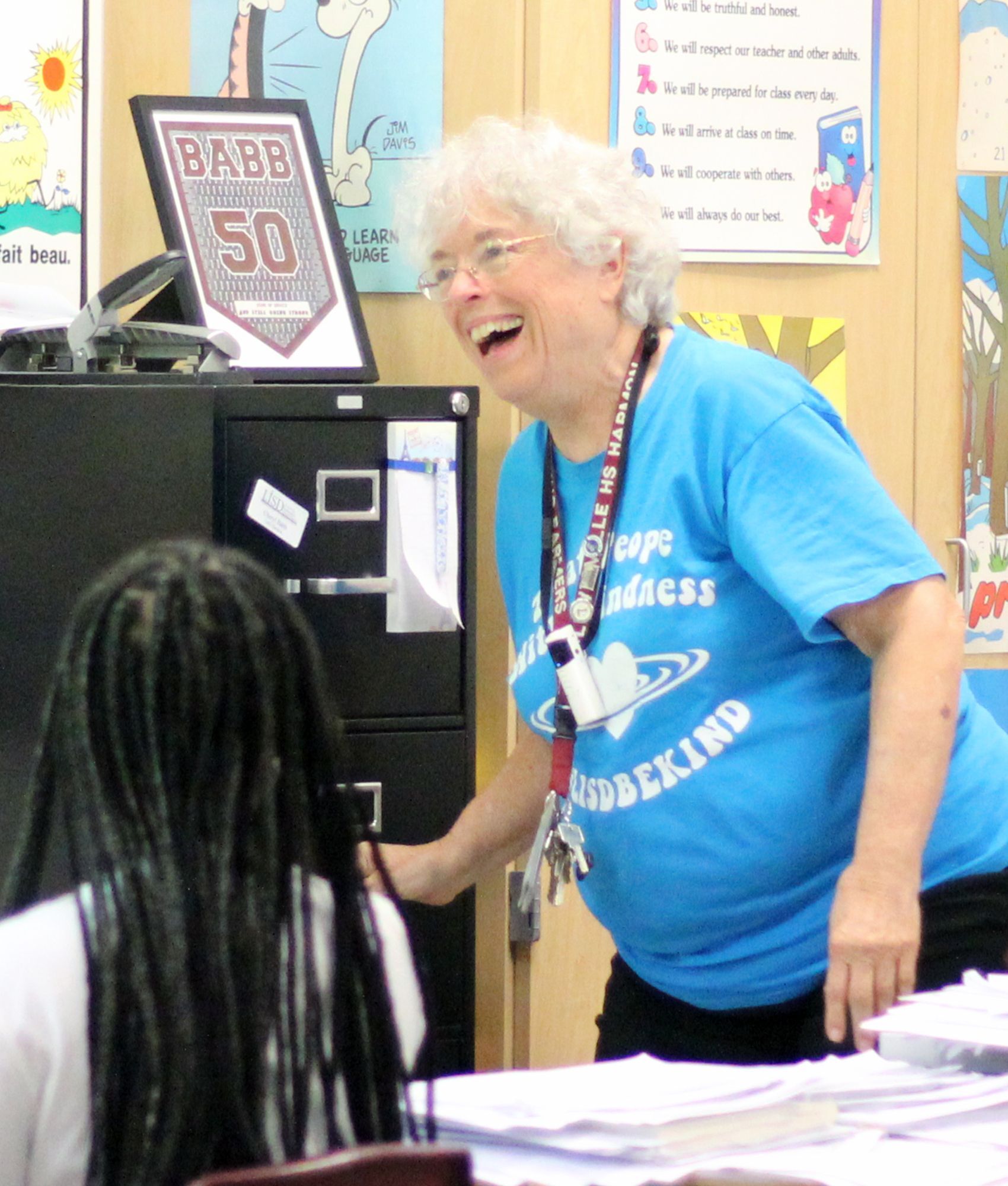 Established in memory of Ted Barnes, a former teacher and coach for more than 25 years at Lewisville High School, the Ted Barnes LHS Award of Excellence is given to a LHS teacher demonstrating outstanding educational service, preferably for at least 10 years. The Lewisville ISD Education Foundation (LEF) has named Cheryl Babb as the 2022 recipient.
Cheryl Babb has been with LISD for the past 51 years. She is a French teacher at Lewisville High School Ben Harmon campus and has devoted her life to sharing the joys of French language and culture with her students, not just on a classroom level but outside of school as well.
In addition to regular school hours, Mrs. Babb often makes herself available before and after school for tutorials and honor clubs. She has embraced the use of technology within the classroom, allowing her students to practice their French abilities on current news rather than relying on outdated physical materials.
She has also been a member of the American Association of Teachers of French (AATF) since 1984 where she coordinated the North Texas administration of the National French Test. She has also been chosen twice to review qualifications for future French teachers through Education Testing Service, which shows her own high level of French proficiency and standing as a trusted leader.
"Mrs. Babb is a wonderful person. She contributes to the growth of world languages in LISD and is an advocate for students in all her classes. I see her love and passion for teaching continue year after year," says Karen Barragan, a former Spanish teacher at LHS Harmon. "She adapts to new ideas quickly and simply does what is best for her students."