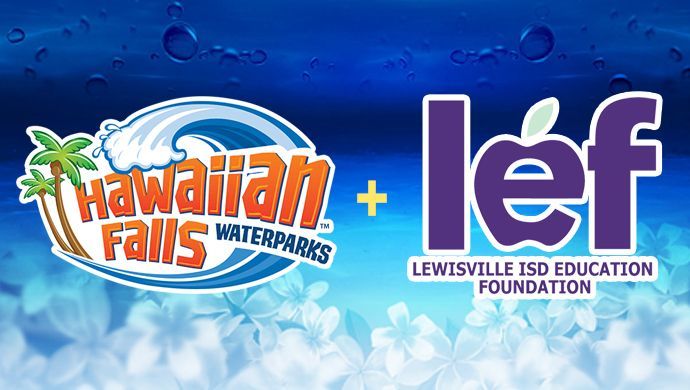 Support LEF and save on your Hawaiian Falls Waterpark fun!
Summer is always filled with family fun and sun-soaked memories but we all know Texas heat can be a hard one to beat. Don't let the 100+ degree weather keep you down, instead venture out into your local community for some summer fun!
Save on Big Kahuna Tickets or Island Season Passes at Hawaiian Falls Waterpark (The Colony or Garland location only) and support the Lewisville ISD Education Foundation when you use this coupon or discount code LewisvilleEF at checkout.
The Lewisville ISD Education Foundation has supported Lewisville ISD for 30 years through senior scholarships, teacher grants, campus grants, and community projects. Since 1990, LEF has awarded over $5 Million to LISD schools, staff, and students.