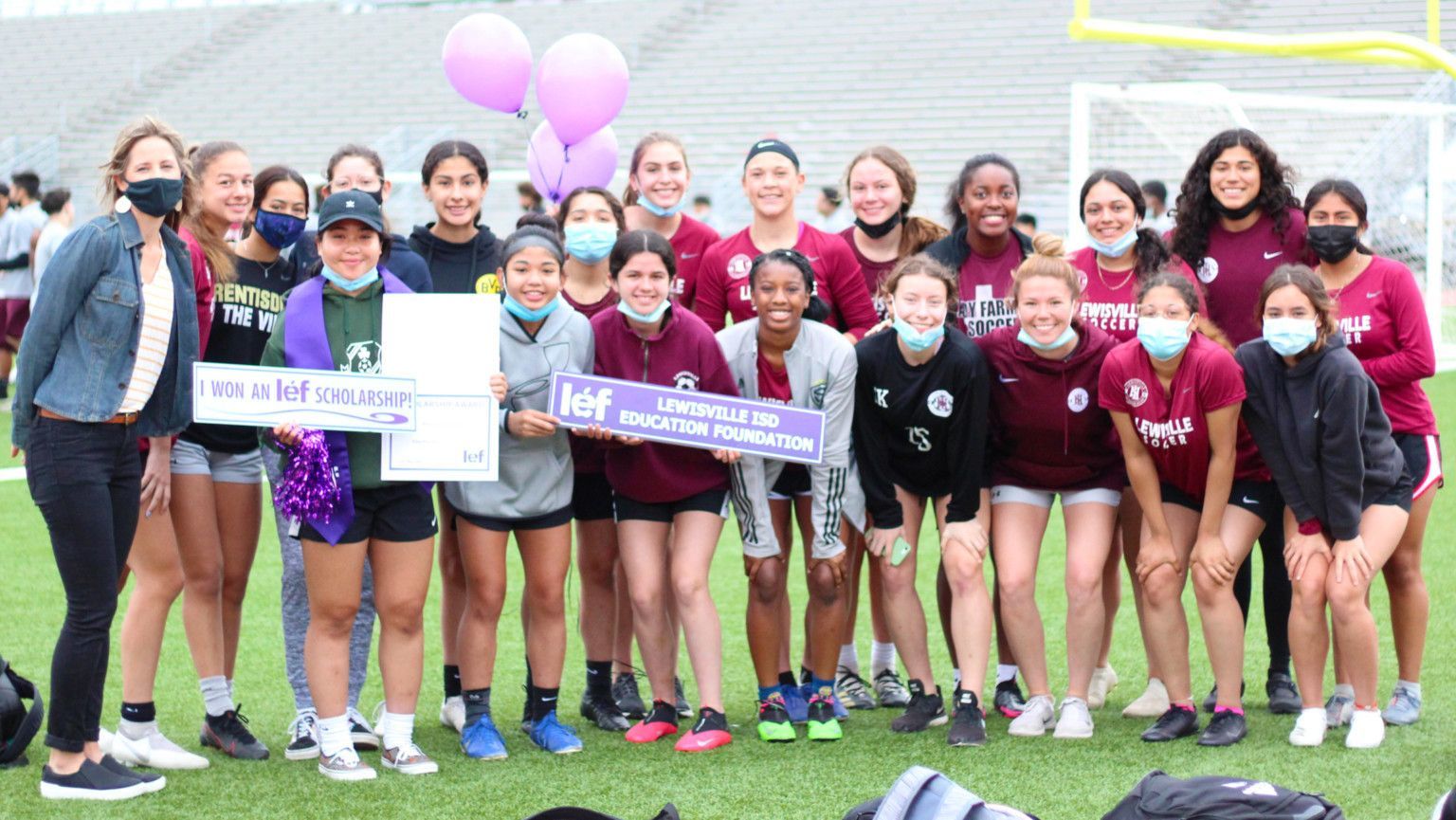 The Lewisville ISD Education Foundation awarded $243,835 in scholarships to graduating LISD seniors during the 2021 awards season.
Each year, community volunteers blind review more than a thousand student applications to select the winners. This year, 342 scholarships were awarded to aid students seeking higher education or vocational training.
Despite the in-person Scholarship Awards Ceremony being cancelled for a second time due to public health concerns, the community rallied and celebrated the student's success virtually throughout the week of April 19th through the 23rd.
All recipients received a yard sign, sponsored by DATCU, to display their achievement in their home. Through student submissions, pictures and videos were assembled for a virtual ceremony dedicated to each high school.
"I plan on using the money from this scholarship to help me attend the University of North Texas in the fall," said LHS senior and recipient of the Gordon Lee Christensen Memorial Scholarship, Joseph Purcell. "I am very grateful to the Christensen family for their generosity in granting me this scholarship."
All five virtual ceremonies are now available to watch at any time. Find your high school's ceremony below!
---
Scholarship Award Ceremony Schedule
Monday, April 19, 2021 @ 7:00pm | Marcus High School | Video Link
Tuesday, April 20, 2021 @ 7:00pm | The Colony High School | Video Link
Wednesday, April 21, 2021 @ 7:00pm | Lewisville High School | Video Link
Thursday, April 22, 2021 @ 7:00pm | Hebron High School | Video Link
Friday, April 23, 2021 @ 7:00pm | Flower Mound High School | Video Link
---
If you are interested in supporting future student scholarships or other educational programs benefiting LISD, contact us at info@lisdef.com or make a donation below!