Cecilia K. Vecchio Memorial Grant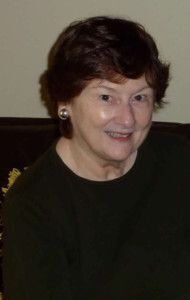 A long time English teacher and voracious reader, Cecilia loved teaching, the written word and her students. Cecilia taught at Hedrick Middle School and Forestwood Middle School (where she was named teacher of the year).  She served in the Lewisville ISD for 20+ years.
Even after retirement, Cecilia kept nurturing middle schoolers' language skills as she returned to substitute teach, with the same dedication she used when she worked full time.
In addition to teaching the usual English class components, Cecilia had a knack for teaching middle schoolers composition and the art of writing an elegant paragraph.
This grant will be used for teachers to better equip their classrooms and themselves to continue the tradition of teaching LISD students how to communicate effectively via the written word.
We are grateful for your support and for taking the time to honor Cecilia K. Vecchio. Please use the button below to contribute to the Cecilia K. Vecchio Memorial Grant.