Breaking Education Barriers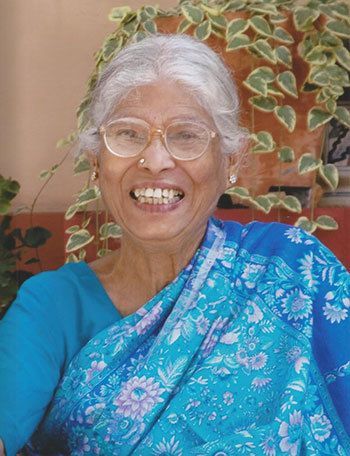 Sulochana Krishnamurthi, fondly called Sulo, was an intelligent and kind educator from India. She was born in a small town during British rule in India. It was a time when girls were confined to performing household chores, considered a burden, and married off at a young age. Education was not even a distant thought, and girls were never sent to school. Intelligent and determined, Sulo fought a decisive battle for her right to education and convinced her family.
Her persistence and resilience paid off as she became the first woman in her family to graduate with a degree in physics from a prestigious college. Her efforts paved the way for her siblings to receive higher education. Not only did she break barriers and set an example to emulate, but she also used her intellect to give back to the community. She became a teacher and taught mathematics her entire life.
Sulo's legacy lives on in her daughter who is a high school math teacher in one of the largest school districts in the United States. The "Sulo Scholarship" is a small tribute towards honoring her legacy. Her impact will be felt by generations, from those she taught through to future beneficiaries of this scholarship.  Thank you for your support.
The Lewisville ISD Education Foundation kindly asks you to consider contributing to Sulo's legacy. You can do so by completing the form linked below.
For ACH transfer please call 469-948-2022 or email menaa@lisd.net. Please include in the comments section: Sulo Legacy Scholarship.