Ralph Nasca Memorial Scholarship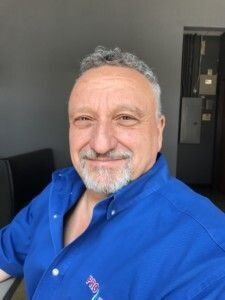 Ralph Nicholas Nasca, age 65 of Flower Mound, TX, was called home to heaven on October 12, 2022. Ralph leaves behind an extraordinary legacy.  Despite his struggle with dyslexia from a young age, and no college education, Ralph and his business partner, Mike Melton co-owned and ran their business, Pro-Tech Service Company for 38 years together, always considering their teammates at work family.
Ralph was an amazing husband to his loving wife, Patti (whom he met when she was only 15 and he was 16).  They were married for 46 years and shared a beautiful love story.  Ralph also was an adoring father to his daughters Marcey (Jason) Rowland of Flower Mound and Nicole (Ken) Calvert of Justin and grandchildren Tessa Welch, Bailee Calvert, Sophia Rowland and Brock Calvert.
Ralph enjoyed traveling with his family, visiting new restaurants, movie dates with his wife, and spending time with his grandchildren. He also had a passion for tactical gun and safety training. He was a true boy scout, always prepared for any situation.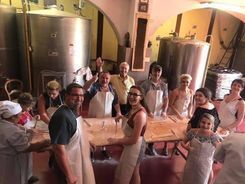 Ralph was known for his charismatic and jovial personality. He always had a twinkle in his eyes and a million-dollar smile. He was generous beyond comprehension, fair, honest, loyal, dependable, smart, and treated everyone with respect. He was a role model to many in both his personal and professional lives. He was truly an inspiration to all who knew him. His goal was to leave others better off than when he found them.
His professional business skills were effortless, sincere and far reaching. He served on the International Carwash Association and was a member of the Southwest Carwash Association board of directors, and authored numerous articles in industry publications. He received multiple industry awards both locally and nationally for sales and service.
In his short time here, Ralph impacted many lives in a positive way and he will be missed immensely.
Please join us in creating a lasting legacy for Ralph Nasca.  Your donation will help remember an amazing man who loved helping others and making a difference.  Make your gift to honor Ralph Nasca by helping establish a memorial LEF Senior Scholarship for a student(s) with dyslexia from Flower Mound High School using the button below.  Our family thanks you for your generosity.