Luke Maddox Cross Country and Track Scholarship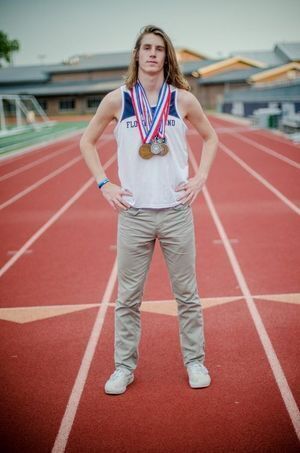 Luke- more commonly known as Duke, Judge, and Mad Dog- was a thoughtful, selfless, kind soul. You couldn't meet Luke and not love him. He had a contagious laugh and a quick wit. His sense of style was unparalleled- a closet filled with thrift store gems and mismatched earrings. It's not too often that someone can rock a tie-dye cat t-shirt and a Marlboro jacket, but Luke did.
Luke enjoyed the simpler pleasures in life: reading Harry Potter, binge watching Lord of the Rings, a big plate of spaghetti, and all four-legged friends.
Anyone who knew Luke knew he loved running. He could be seen amongst the pack of cross-country boys striding through town. His hair was long, his shorts were short, and his shirt was nowhere to be seen. However, this was not always the case. As a kid, Luke was convinced he was destined for the NFL. He could be found on the elementary playground playing football during recess. Some may call it coincidence while others may call it fate, but when flag football became tackle football in middle school, Luke quickly began to realize that perhaps football was not his calling. It was at Shadow Ridge Middle School that Luke realized his affinity for running.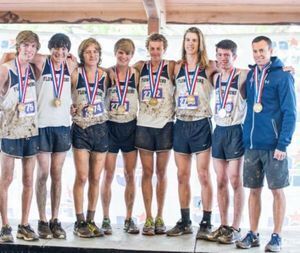 Luke attended Flower Mound High School from 2012-2016. During these four years, he was an active member of the Cross Country and Track team. His time on the team was integral in shaping him into the person that he was. It is for this reason that his surviving loved ones created this scholarship- in hopes that this will allow other kids like Luke to continue their passion for running while pursuing their education. 
Luke passed away on April 19, 2022 by way of suicide. It is with great love that those who remain want to bring awareness to mental health. Please check-in with yourself and those you love with sincerity and humility. Squeeze them extra tight. 
Please join us in celebrating Luke's passion for running. Donations will allow other students to continue their miles through college. Thank you for helping Luke's family honor his memory. Luke, if love could have saved you, you would have lived forever.