Karen Brody Memorial Scholarship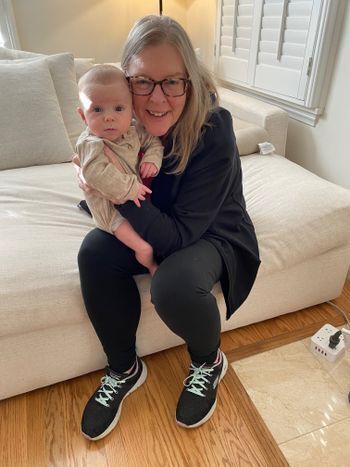 It is with a heavy heart we share that our fabulous LISD teacher and friend, Karen Brody, passed away surrounded by her loving family on April 19th in the afternoon. She will be greatly missed by her family, friends, and Degan Elementary family.
Karen is survived by her life-long love and husband, Peter, their three children Kristen, Michael, and Bryan, and the love of her life, Sam, her grandson. Her family was her life. She told her husband when they first met that she had two dreams; to own a Volvo station wagon and to have children. Both dreams came true.
Karen taught in LISD for 20 years! She was a long-time 2nd grade teacher at Degan Elementary. So many students were blessed to call her their teacher. She loved her choice of career because it allowed her to mentor, teach, counsel, support, encourage, and love hundreds of young minds and their families. She always put her heart and soul into her teaching career. Those of us who had the pleasure of working with Karen learned to smile more, laugh more, and enjoy life to the fullest.
The world was a better, sweeter, more kind place with Mrs. Brody in it. We will, however, take what she taught us and live an even better life. As her brother said at her funeral, "I guess God has little children in heaven who need a great teacher." Amen to that!!
This scholarship fund will be awarded to a Lewisville High School graduating senior who attended Degan Elementary.
"This is the good stuff."