Bob Doverspike Memorial Scholarship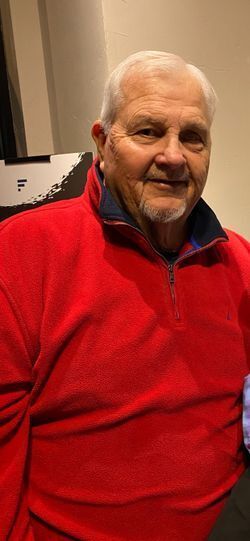 Bobby Ray Doverspike passed away at the age of 75 on October 27, 2023. He was born November 3, 1947 in Wynnewood, Oklahoma, but in his adult life called Carrollton home. He is survived by his wife Laura Doverspike, daughter Whitney Locke, son in law Kevin Locke, grandchildren Grayson and Ella Locke, as well as his daughter Carmen Doverspike.
Bob was one of a kind-his joy was contagious and he was always the life of the party or center of a conversation. He had never met a stranger.
He was an active member of his community as a custom home builder. He also served on Carrollton City Council for two terms, Carrollton Planning and Zoning, Metrocrest Hospital Authority Board, and others. He was active in LISD-specifically the Hebron feeder pattern. While a parent of Hebron Valley he chaperoned Whitney's 5th grade class to camp Clausen, earning the name Big Daddy Duck from his signature Donald Duck T-shirt and fun-loving nature. Bob retired from custom home building, dissolving the company he built from the ground up and began subbing at Hebron HS for many of the coaches, and was often considered an honorary coach among students and staff. He was booster club president of the golf team at HHS when his youngest daughter played for them.  It was common to see Bob paying the way for kids to get into events. He believed that every kid should be involved.
A core belief that Bob had was that receiving an education was one of the most important things you can do, and that it was important to be a lifelong learner.
"Your education and knowledge is something that once you have it, nobody can take it away from you-you earned it." As a man who worked three jobs to pay his own way through college, he would be thrilled to know that donations were being raised in his memory to support someone furthering their education and future.