In Memory of David Landry Hopkins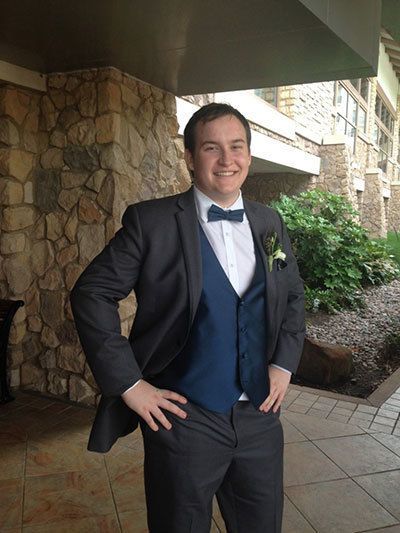 David Landry Hopkins left this life for his next adventure on August 11, 2021. Born January 21, 1997 in Irving, Texas, David (known by his family as Landry) immediately captured the hearts of all who had the pleasure of meeting him.
Landry was an honor student at Lamar High School in Arlington, graduating with an International Baccalaureate diploma in 2015. He also went on to attend the University of North Texas, having been accepted into their Honors College. At the time of his passing, Landry was the Extended School Day Campus Leader at Wellington Elementary in Flower Mound, Texas, where he had started working as an ESD Aide in 2016.
From birth, Landry was a "ladies man". Growing up, he was surrounded by a tribe of women who would drag him to attend musicals and concerts, get pedicures, go to the movies, and marathon "Black Friday" shopping. Everything the women in his life asked him to do, he always endured with some grace. He had a passion for baking and cooking. This passion included a special talent for getting batter on the blinds as well as using every single pot, pan, bowl and kitchen utensil he could find. Which he never cleaned up. Due to many bribes from his mother, Landry had quite the extended palette.
His love for his ESD students at Wellington was unmatched. He was always so excited to show up to work every afternoon and give his students all of his love. His family, friends, coworkers and students will always remember him for his kind heart and gigantic smile that lit up every room he walked into.
In lieu of flowers, the family would appreciate donations to be made in his honor to the David Landry Hopkins Memorial Scholarship.