In Memory of Christopher Williams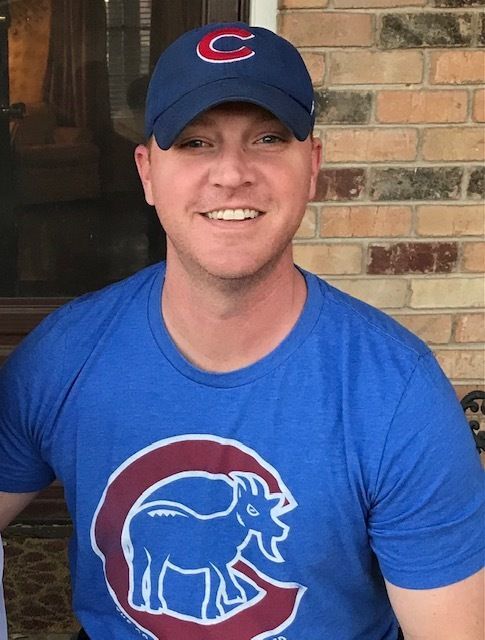 Chris was born 9/16/1980 in Jonesboro, Arkansas. The oldest brother to a sister, Lindsay Henson, and a brother Ryan Williams. Chris was always a happy and content child, but always fairly quiet. Extremely close to his brother and sister, Chris actually lived with his brother after Ryan graduated from college.
Chris was diagnosed with dyslexia before anyone truly knew much about this learning challenge. He struggled early with the disease, but was able to overcome its challenges. Never the "life of the party", but always the one at the party people wanted to be around. Chris was a true friend to many people his entire life. Incredibly mischievous his whole life, Chris had an incredible dry wit, never said much, but when he spoke, everyone listened.
Chris was a devoted Chicago Cubs and Texas Longhorn fan. (We dressed Chris in his favorite Cubs gear for the funeral). An incredible athlete in school, Chris went on to play baseball collegiately and was scouted by several professional baseball teams until an injury ended his career.
Married to Courtney King, and was step dad to her kids, James and Molly….Chris loved his family deeply and would do anything for them. They were always together and always happy. Gary and Melissa King (Courtney's parents) and Matt King (her brother) were extremely close and did many things together. Chris looked up to and respected Gary greatly for how he lived his life and took care of his family.
Chris grew up in Coppell, TX, and later transferred to The Colony High School where he graduated. He then attended Texarkana Junior College and Texas State University. He held various jobs in his life, and everywhere he worked he developed strong and lasting relationships. His most enjoyable job was working with our family in the construction business. That ended once he became ill, even though he continued in the business as long as he could.
Diagnosed with stage 4 renal carcinoma on 10/2019…a very unique and aggressive cancer, Chris battled this awful disease and never once complained about the struggle. He endured  4 rounds of difficult immunotherapy and an additional round of chemotherapy. He also worked with a holistic doctor and alternative means of treating this disease. Chris was willing to do whatever he could to overcome the disease.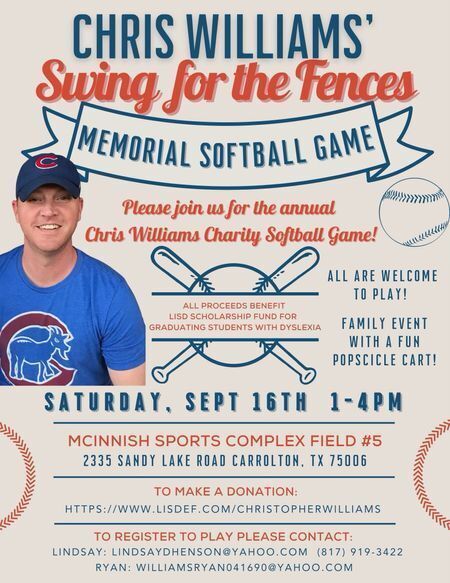 Unfortunately, nothing slowed the spread of this cancer, and it finally entered into his lungs. He chose to live with Linda and me his last few months, in sacrifice of not getting to see his wife and children very often, in hopes of a best chance to recover.
Chris passed away on Thursday, March 26, 2020.
He had to endure days away from his family during his last few days due to the corona virus regulations. However, he was surrounded by his parents and brother and sister his last day, he knew we were with him, and he experienced  a quiet and peaceful passing.
Chris battled this disease until the end. He was always very goal oriented. His goal was to recover, get well, and get back home to his family. He simply ran out of strength in the end.
We loved Chris beyond belief, and saw the struggles he endured throughout his life, and we were always there for him. Lindsay and Ryan have become incredible support as they have shown the love and strength they have for Chris. I was never sadder in my life than to lose Chris and see how upset they were to lose their brother and best friend.
I pray there are no more struggles and he is at peace.
His passing has left a hole in our hearts, and every day we think of and remember Chris and the great son, brother, husband and dad he became.
We will be hosting a charity softball game each year to honor and respect Chris, as well as raise money towards a scholarship for students at The Colony High School. This year's game is at McInnish Park (2335 Sandy Lake Road, Carrollton, TX) on September 16 from 1-4pm. We will provide jerseys and caps for anyone wanting to play, as well as raffle off several items for donations to the scholarship.