Caroline Moody Memorial Scholarship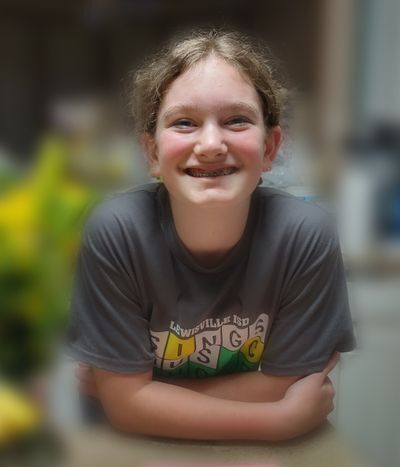 Caroline always did things on her own timeline. She came into this world 2 weeks early on March 19, 2011, ready to discover the world and charm everyone in it. From the very beginning she was a burst of energy and a ray of sunshine.
Throughout her 12 years, Caroline touched the lives of her family, friends, teachers, and even strangers, through her kindness, bravery, individuality, and loving nature. Whatever Caroline did, she did it fiercely: loving her family and friends, learning a new skill, conquering a challenge, showing her tween attitude. Her teachers were constantly praising her for how she patiently helped her classmates and cared for everyone so well.
Caroline had a natural talent for music and loved her band and choir families; she belonged there. Watching her perform was magical - you could see the music through her whole body. She was looking forward to learning more about her love of drawing and painting in her first art class next school year. If Caroline wasn't busy impressing her teachers at school, or with her family hiking or at home watching old-timey movies, then she was playing soccer with friends at the neighborhood park. And if you couldn't find her there, she was likely somewhere up in a tree - she lived for adventure.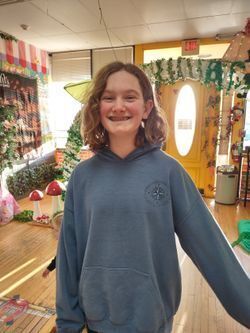 Exploring the world with Caroline was a gift and we are so grateful for the 12 years we had with her, though it could never be enough. Still on her own timeline, Caroline unexpectedly passed away on May 3, 2023, leaving behind so many people who love her: her parents, Jonathan and Leslie Moody, and her siblings Natalie (14) and Nathan (9) of Flower Mound, TX; her grandparents, Dean and Martha Moody of Wylie, TX, and Kenneth and Patricia Greenlee of Flower Mound, TX; her uncles and their families, Christopher Greenlee (Jennifer, Alethea, and Elliott), Judd Moody (Roxanne, Grant, Amanda, Myles, Grace, and Alfredo), and Kurt (Lynn, Connor, and Easton), many extended family members, and so many friends, teachers, and acquaintances who were touched by her bright light. Caroline taught us all the power of love and kindness and we hope that her memory will live on in all of us as we try to move forward and #carelikeCaroline.
In loving memory of our precious, amazing, fiery spirited, Caroline Moody, the SRMS Choir Booster Club is proud and profoundly honored to announce the Caroline Moody Memorial Scholarship. This scholarship will be given once per year beginning next school year, 2023-2024, to a senior graduating from high school that went through the SRMS Choir Program.