Beau Moon Memorial Soccer Scholarship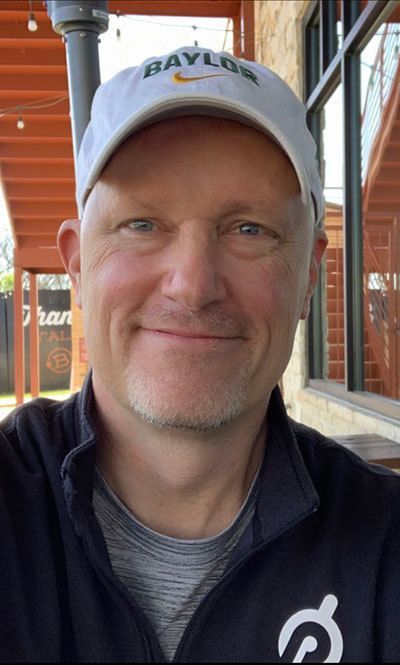 Michael Beauregard "Beau" Moon, of Highland Village, went to be with the Lord on the evening of February 16th, 2022, at the age of 54. He was at home, surrounded by his family.
Beau was born in Charlotte, North Carolina on November 21, 1967.  He was the oldest child of Samuel and Patricia Moon.  He lived in Charlotte until 1978, then spent a brief time in Kalamazoo, Michigan, before his family moved to Lewisville, Texas in 1979.  He attended Edward S. Marcus High School, then went on to graduate from Lewisville High School in 1986. Beau received his Bachelor's degree in Journalism from the University of North Texas, where he was a member of the Phi Kappa Alpha fraternity, then his MBA in Healthcare Administration from the University of Dallas.  He was an avid learner that received Executive Education certificates from SMU and Harvard Law. He was also very proud of successfully completing "Leadership Under Fire", where he trained with Navy Seals on the coast of California.
Beau married Sheila (Thomas) Moon in Flower Mound, TX on September 30, 1995.  They were blessed with three beautiful daughters: Jordan, Taylor and Ryan. He loved his family more than anything.  He spent many years coaching youth soccer and basketball and he loved being a "Girl Dad".  Being present for them was very important to him. Whether it was helping with homework, practices, games, or attending Father/Daughter dances… he always made them a priority, and enjoyed every minute of it.
Though he loved to watch his girls play sports, he also liked to brag that he too was an "athlete".  Growing up playing several sports, his competitive spirit continued throughout his life. At the time of his brain cancer diagnosis, he was on an over-50 soccer team, and loved competing on his Peloton bike.
Beau was a friend to many. Whether it be people that he met in elementary, middle, or high school, college, current and former jobs, neighbors or through soccer…he always made the extra effort to stay in contact with people that impacted his life. Beau had no idea how many lives that he, himself, had impacted. Those friendships are now a legacy to Beau's family.
Beau was the Senior Vice President of Sourcing, at TPC, in Plano for many years. He loved his job and his co-workers were like family.  They became some of his best friends and have been so supportive during and after his 18-month battle with cancer.
He is survived by his wife, Sheila; his daughters, Jordan, Taylor and Ryan, all of Highland Village; his mother, Patricia (Keil) Moon of Hickory Creek; his brother Keil Moon and wife Debi, of The Colony; his sister, Shannon (Moon) Saylor and husband Jon, of Aubrey; nieces, nephews, aunts, uncles, cousins, in-laws and friends that are going to miss him and his love of life. He will be forever in our hearts.
The family would appreciate donations to be made in his honor.  The "Beau Moon Memorial Soccer Scholarship" fund has been established with the Lewisville ISD Education Foundation (LEF) to continue his legacy and his love soccer.