Barbara Hamric Memorial Scholarship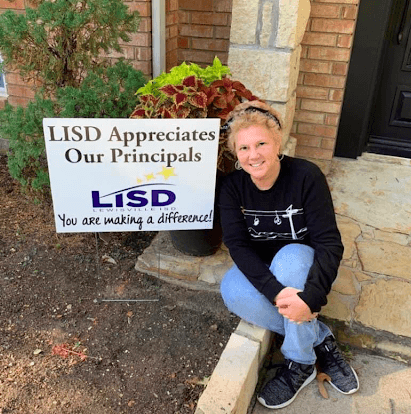 We are honored to announce the creation of the Barbara Hamric Memorial Scholarship through the Lewisville Education Foundation in recognition of our beloved longtime principal. As a teacher, Barbara Hamric was a kind, energetic, and caring educator who held her students to high expectations while providing the support they needed to reach their full potential.  In her nearly 20 years as an administrator, Mrs. Hamric worked tirelessly to make her campuses a place where students and staff felt valued and supported. During her years as principal of Hedrick Middle School, she made sure that student needs were always put first and led a campus culture that made all students feel a strong sense of belonging and purpose. Under her leadership, Hedrick Middle School became a true family, which is evident from the moment you enter the building and in the way we as a community have come together to support each other during these difficult times.
The Barbara Hamric Memorial Scholarship honors her belief that every individual has the capacity to learn at high levels as well as her dedication to the idea that each and every child deserves to feel important, capable, and ready to embark on their futures. Mrs. Hamric had a positive impact on every life she touched during her 30 years in Lewisville ISD, and we are proud to have the opportunity to continue her legacy of supporting the students and families of Lewisville through the creation and maintenance of this scholarship fund.
Thank you for helping us remember a community leader who made a lasting difference. Make your gift to honor Mrs. Hamric and help establish a scholarship for students with the button below.